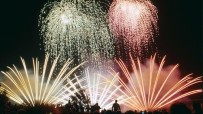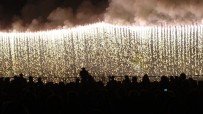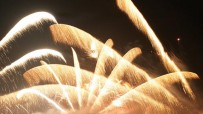 Fireworks for wedding in Italy
Tailored wedding fireworks shows, pyromusical shows and the most evocative fireworks displays to wedding in the most famous Italian venues.
Video
Wedding Fireworks
the best entertainments for exclusive wedding parties
Wedding day is one of the most important events for couple's life and that's why every detail in wedding party's organization must be perfect. The support of a professional wedding planner, of the right entertainment agency and the choose of the right location and catering are extremely important in order to create an exclusive, unique and unforgettable Wedding party that every guest will never forget. Prestige Events will ensure you this kind of uniqueness with the highest Italian style in wedding entertainment and wedding fireworks for your weeding party.
A team of wedding planners to support you from the beginning to wedding fireworks moment
When we talk about wedding party every choose became complex, you've not a second chance, everything must be perfect. And Prestige Events will give you all the support to organize your wedding party in Italy. Our international events company provide a whole service about wedding entertainment "sewing" a tailored entertainment to enhance the whole party starting to plan it from the location's and catering's choosing. Every detail will be selected to left your guests breathless from the first moment. Prestige Events wedding planners will be at your beck to plan a perfect party from the beginning to the wedding fireworks moment.
The icing on the top, wedding fireworks show with wow effect
Asking support to our international events company is synonymous of taking an all Italian exclusivity to your Wedding party. Prestige Events Company always ensure the realization of tailor made wedding Firework with unforgettable "wow effect" on all guests. The professional and creative Staff of Prestige Events will design, create and coordinate the development of the perfect wedding firework show for your wedding party. All our wedding fireworks are customized in all details and adapted to the most suggestive Italian wedding locations: from the traditional wedding fireworks show to pyromusical fireworks displays, from big wedding fireworks shows on water or in lakes. Only the best wedding fireworks solution to say I DO with an "all Italian taste".
Not only wedding fireworks… but also the beauty of wedding fireworks shows on monuments
Another great and incredible fireworks show for wedding provided by Prestige Events Staff is the creation of wedding fireworks shows on the walls of wedding locations, buildings and monuments, which will designed to the rhythm of music. Our Wedding Firework Shows are proud of its Italian uniqueness and quality thanks to the masterful combination of colors, symmetries, heights, summons, rhythms, tailor made soundtracks and to the innovative use of effects. The wedding fireworks show on buildings is a real dress made of lights and colors, created only for your wedding party. Enhance the magic of your wedding night with luminescent contrails cutting the sky, or with refined floral pyrotechnic compositions adorning the cut of wedding cake moment. Prestige Events will offer you those essential and polished elements that you need to create a magic atmosphere for your wedding party.
Choose the support of our wedding planner to say I DO with the best wedding fireworks shows in the most suggestive Italian wedding location
Entrust the management of one of the most important day of your life to the professional Staff of Prestige events and enjoy the pleasure of a cherished and refined wedding fireworks show especially designed for your wedding party with the Italian quality. "Prestige Events", an international events company since 1990 at the back of couples and wedding planners to organize the perfect and unforgettable Wedding fireworks show, and to bring the uniqueness of Made in Italy to your wedding party.