Musical fountain shows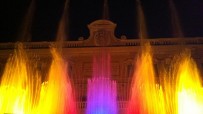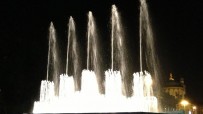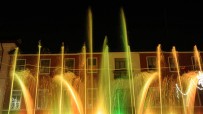 An amazing dancing fountain show with fire and music
Water Show and fire has always been opposite elements, but now they are getting together for giving birth to a rare and elegant show
Video
Big musical fountains shows ready to perform in only 4 hour
The new innovative frontier of entertainment events, able to reach every site and destination. In this section, we will take you with us to discover our "mobile" big musical fountains show, a new incredible entertainment idea for all events, to entertain audiences of all ages, language, and culture leaving them breathless. In a few clicks, you will admire the beauty of the most innovative alternative to traditional events' entertainment ideas, an incredible show's solution that our events company brings all over the world.
Big musical fountains shows: the tips of our international event company
Our thirty years of experience has taught us that it is essential to amaze the audience so that an event remains unforgettable and this happens only through the thrill of an impacting and highly emotional show, an unexpected and original entertainment, an unprecedented and incredible performance. And this applies to every kind of event entertainment, for private events, for public ceremonies, for local events, for wedding, for special new openings, for international conventions or a Christmas City Night. We suggest big musical fountains shows for every event you want to be unforgettable. Lights Shows and big water entertainments are the perfect solutions to entertain your audience in big or small squares, in a villa during your wedding reception or in front of important city monuments. It's possible to perform the magic of our big musical fountains shows on every site without all the restrictions of many big impact events. You are choosing the last frontier of wow effect shows, the entertainment for successful events only!
A technologically advanced musical fountains shows ready to perform everywhere in only four hours
All our musical fountains show solutions are made by pre-fitted tanks of various sizes, transportable on wheels so we can reach every event and location with the right size of your musical fountains show. Once we arrive on-site it is sufficient to refill our show's tank with water and proceed with the electricity supply, the total set-up is estimated in only four hours and ... your fountain show is ready to perform. You and the audience of your event will see an unforgettable big musical fountains show to the rhythm of the music.
Why did we think to realize a musical fountains show?
In last years safety laws about great impact entertainment (i.e. fireworks displays) become increasingly restrictive all over the world. These restrictions have generated our need to create a show that is not subject to limitations while keeping intact the great scenographic impact and emotion. This is how our big musical fountains shows are born. Passion, innovation, and technology were the fundamental ingredients at the birth of a unique show thought to reach every destination in the world, even the narrowest ones, and proposed as an innovative alternative to traditional shows. All our big musical fountains shows have already amazed audiences all over the world thanks to the service of our international events company and if you are wondering what is the best show to leave the audience of your event with no words, you've found it…. Call us and we will show you've found the right idea for a sure wow effect: musical fountains show!
3 good reasons to choose traveling big musical fountains shows for corporate and international events
1. big musical fountains shows are the most innovative entertainment for international events:
They are the last frontier among big shows for closing and gala ceremonies made by a unique dance of water, light, and music. For its majesty and impact, big musical fountains show represents the best entertainment solution for private events, ceremonies, conventions, and corporate events worldwide
2. big musical fountains shows can be performed all over the world, without restrictions and in every condition, a granted entertainment for all events.
…. yes … because our international events management company is proposing an innovative mobile system to ensure you a traveling musical fountains show with dancing fountains able to reach all venues. For incredible photos, videos, and more details about this innovative system to perform everywhere a big musical fountains show, look at the musical "mobile fountains show" with fire and music in the dedicated section above. Our Fountains are transportable on the road, have several dimensions in order to grant the perfect show in very space solution, they are ready with only 4 hours of settings and can be performed always, even if it rains! Only four hours to add great value to your event, either corporate or private one, with an unforgettable big musical fountains show.
3. big musical fountains shows will take in your event the magic of the most famous dancing fountains of the world
Our great Musical fountains show with Light and Fire owes its celebrity to the famous musical fountains show of Dubai, or the Bellagio's Dancing Fountains one. We are talking about shows that attract thousands of tourists every year for the enchanting beauty and sophistication of its dancing fountain entertainment. Thanks to the synergy with the same engineers and producers of Dubai and Bellagio's "Musical fountains shows", Prestige Events international events company, realizes and promotes impressive dancing musical fountains shows as an incredible show solution now available to entertain your international events too.
Ever more innovation for big musical fountains shows that are increasingly exciting and innovative
As events management Company we believe that water, together with light dancing to the rhythm of music, is the winning combination for a unique water fountains' show designed as a water dance for events entertainment. With Prestige Events' musical fountains shows proposals, every event worldwide will be able to enjoy the beauty and excitement of a big musical fountains show with fire to the rhythm of the music. But cross contaminations between shows, are always a new attractive challenge for our international events Company. We wanted to strengthen this innovative show of water and light fountains so we started to add dancing details from the world of fireworks to our musical fountains shows. Such an ancient and beloved tradition as fireworks one, could certainly not be missing from the list of Prestige Events productions. Our events managers and creatives pay always a lot of attention to the innovative and masterful use of spectacular components, even the most traditional ones such as fireworks, to create innovative shows with a wow-effect on every kind of events, big shows for opening or closing ceremonies and for public and private events too. That's why also dancing fountains, big musical fountains shows and light show evolves and became enriched with modern elements, such as projections on water screens, and traditional elements, such as the light trails of fireworks.
Ever new combinations in unique and exclusive shows for an unforgettable event.... yours!