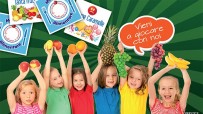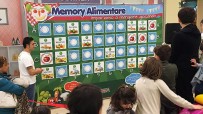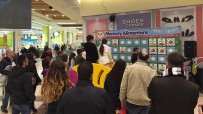 Children's entertainment of food education
The original children's entertainment game dedicated to the youngest audience, for teaching them food education healthy and correct
Video
Children's entertainment of food education
Food Memory Game is the newest children's lab of food education created by "Prestige Events" an international company entertainment, dedicated to the family audience and to its kids.
This children's game of food education can be performed in Italian, English, or in the desired language.
This captivating children's lab of food education was born from the collaboration with nutritional sector's professionals, and also with educative and didactic experts, in order to make aware the youngest audience about the importance of healthy nutrition. Board games are very important during children's life: they are a great way of learning, stimulating their brain, and competing for the victory of the game.
This children's lab of food education is based on the beloved memory game rules and will make them protagonists of joyful and funny challenges about the most discussed theme of the moment: healthy nutrition, a central theme now all over the world. The theme of food education has to be sensitized and "Food Memory" is a great way for doing it for the young population. Rules of this children's entertainment are extremely easy and intuitive, all of the kids have to find a couple of identical cards on the big colored poster, interacting with the professional entertainers and animators.
The execution of these children's entertainment is fast and dynamic, in order to get a big amount of participants during the course of this continuative animation. A captivating scenic design used as background for this children's entertainment makes this show game perfect for malls and the organization of parties or events dedicated to families. This entertainment of food education is also appreciated by an adult audience. The children's activity "Memory Food" can teach kids simple notions about learning correct nutritional behaviour with fun and entertainment.
"Food Memory" children lab of food education is an entertaining, educative, and didactic entertainment that will entertain the young audience and their family, creating fun and didactic growth at the same time. This captivating children's lab of food education is perfect for the organization of an enchanting and joyful didactic entertainment for making the kids aware about the importance of health and of good and balanced nutrition. Entrust your kids to the masterfulness and congeniality of our entertainers and animators in this cheerful and joyful children's activity. "Memory Food" didactic lab and entertainment of food education is the best way for making children learn important nutritional concepts and have fun simultaneously.