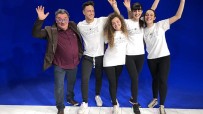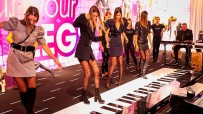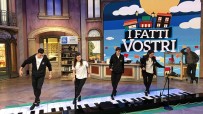 Big Piano's incredible entertainment
The greatest special musical entertainment on a Big Piano keyboard. An irresistible performance the audience can try with the acrobatic Big Piano's team playing with feet
Video
Big Piano entertainment
The greatest special musical entertainment on a Big Piano keyboard
After the big success obtained in the most famous Italian and international talent shows, is now available the biggest Piano of Europe in order to organize every type of event and entertainment able to knock the socks of young and old. The Big Piano is the most accurate reproduction of the big piano made famous by the unique Tom Hanks in the movie "Big" and it's entirely "Made in Italy", from the construction till its constituents and also its artistic structure. Big piano is a unique street show, a perfect entertainment for all ages audience and for big or small events, which could be outdoors or in Malls to entertain shopping in an original and unique way.
Truly amazing performances on Big Piano to see and try
Big Piano entertainment is the perfect choose to amaze buskers festivals, as entertainment for corporate events and private parties, or as a fun experience to try during amazing team building in Italy and abroad. Big Piano's artists always astonish all ages audience with outstanding musical and singing performances. Big Piano's Team in composed by young musicians that are not only exceptional performers but also expert singers of Italian Opera music. Big Piano's Artists dance on the big keyboard of our giant piano, performing their classical, pop, and modern repertoire, developed on the extension of the big piano. The big keybord is composed by five octaves, and for its design it's the biggest piano of Europe. A complex system of floor sensors operated by pression, togheter with the mastery of the musicians and choreographs, led to the birth of a one in a million show, able to ensure the best wow effect ever seen. A continuous study of Opera and music has made possible the integration of singed and danced pieces on the great keyboard and also a perfect artist bond between music, movement, sing, and infinite fun. Big Piano is the most actual, modern, and original street entertainment perfect for an all-ages audience. The giant piano can be listened, seen, admired and but above all "played" from all people. Naturally, all can deal with "musical walks" which can give you great emotions and let you be the protagonist of the show. So, it's an interactive show, ideal for every event thanks to the possibility of being personalized by the great musical repertory, and excellent for every type of event and age, because music has not any limit.