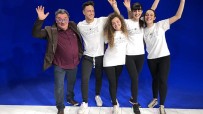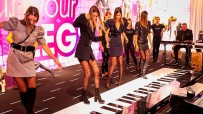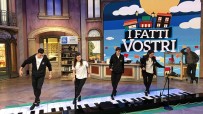 Big Piano's incredible entertainment
The greatest special musical entertainment on a Big Piano keyboard. An irresistible performance the audience can try with the acrobatic Big Piano's team playing with feet
Video
Big Piano Entertainment
The Big Piano is the most realistic reproduction of the Big Piano that was made world-famous by Tom Hanks in the film 'Big' and is entirely 'Made in Italy', from its construction to its components and even its artistic structure. The big keyboard has six octaves and is the biggest piano in Europe due to its design. A complex system of sensors on the floor powered by pressure, together with the mastery of the musicians and choreography, has resulted in a one-in-a-million show, guaranteeing the best wow effect ever seen. These extraordinary street performers play on the Big Piano keyboard with perfect synchrony never seen before. They always amaze audiences of all ages with exceptional musical and singing performances. The Big Piano's Team is made up of young musicians who are not only outstanding performers but also experienced singers of Italian opera music. The Big Piano Artists dance on the big keyboard of our Giant Piano, performing their classical, pop, and modern repertoires such as Mozart's Symphonies, Ed Sheeran, Billie Eilish, Luis Fonsi, and much more, developed on the extension of the big piano.
Outdoor and Indoor interactive shows
Big Piano is the most actual, modern, and original street entertainment perfect for an all-ages audience and it's considered a Roaming Entertainment because it's available worldwide. The Giant Piano can be listened, seen, admired but above all "played" by all people. Of course, everyone can get along with 'musical walks' that can give you great excitement and make you the star of the show. So, it's an interactive show, ideal for any event thanks to the possibility of being customized by the great musical repertoire, and great for any type of events such as Christmas night in the city, corporate events, Halloween events, Festivals, Shopping Mall Entertainments and activations, Road Shows, and much more. It could be performed outdoors along streets, city avenues, squares, or indoors such as in Malls to entertain people while they do their shopping in an original and unique way. Big Piano's artists always astonish all-ages audience with outstanding musical and singing performances.
Christmas Entertainment acts
During the most magical time of the year, Christmas, the team of the Big Piano Entertainment performs an extensive repertoire of the best Christmas songs and they wish you a Merry Christmas by their own way, by dancing on the walking Piano in a perfect synchrony that they seem to be flying on the Giant Piano. Artists from a wide range of specialities will take the audience on a nostalgic Christmas experience that can be appreciated by all ages.