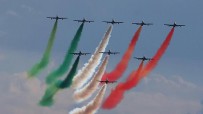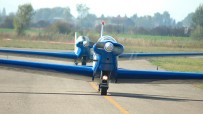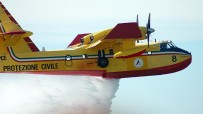 Air Show
The most incredibile, emotional and astonishing airplanes and acrobatic teams show for the organization of majestic air celebrations...
Video
Air Show
A military operation become an amazing entertainment for events
Air Show consists of the transformation of the traditional training operations of military planes, which become an entertainment show for outdoor events and Air Festivals well known all over the world. In order to realize an Air Show, traditional military aircrafts are modified in order to realize a sportive practice, a real entertainment show. Planes' bodies are modified in order to be lighter, and motors are much more powerful in order to allow extreme acrobatics and brilliant air exhibitions (just like it happens with a car or in bike races). Everything is realized by masterful and skillful pilots, who followed a strict preparation and training.
The Air Show … an entertainment out of gravity's force logic and physics' law
Organizing an Air Show with airplanes acrobatics means to offer a special and unforgettable entertainment to an all ages audience. At the same time , attending an Air Show means to see an incredible show characterized by extraordinary acrobatics realized by astonishing acrobatic teams. All of the pilots performing in these Air Shows are famous for their precision, mastery and virtuosity during the acrobatic performance. During an Air Show, pilots will face gravity's force and physics' law, in order to coordinate themselves with each other and realize harmonic choreographies that will leave speechless any kind of public for the whole duration of the Air Show.
"Frecce Tricolori" the Air Force Aerobatic Team, an all Italian proud!
Through Air Show's acrobatic teams, Italy can be proud of its National Air Force Aerobatic Team, composed by military pilots, belonging to aeronautic authorities, and well known as Frecce Tricolori (their Air Show is famous all over the world and is inspired to the colored contrails left by planes during their passage, creating the Italian flag in the sky and realizing breath-taking acrobatics). Frecce Tricolori exhibit their incredible acrobatics, symbolizing the Italian excellence, and performing through the whole world. Frecce Tricolori's exhibition is a perfect explanation of what an Air Show is, and it's the most acclaimed and beloved moment during the organization of acrobatic planes' shows; it is always the most awaited moment among the exhibition of famous civil acrobatic teams, participating and competing during air events.
A Team of events planner specialized into air shows' organization at your beck!
Air Show is the perfect entertainment for outdoor events and all ages audiences thanks to its emotional impact and to the great power to amaze. Because of its complexity, articulation and particular technical, logistic, and bureaucratic needs, the organization of acrobatic Air Shows requires the intervention of specialized show agencies and management, able to value the feasibility of this show's organization, typical of big outdoor events. The air show is often chosen by public and private companies in order to obtain a big touristic flow, that only air show's entertainment can guarantee.