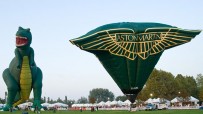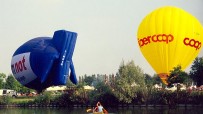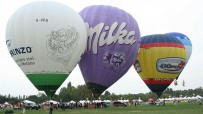 Advertising balloons
The hot air balloon is an original marketing and communication medium to promote your brand company and increase your visibility...
Video
Advertising balloons
The great number of everyday's advertisements of media, shows us how much importance the organization of efficient advertisement campaigns has for every company, in order to grow their own sales volume. Advertisement's setting is filled with more and more captivating and touching messages. In order to point out from the jungle of proposals offered by this environment, it's common to ask marketing experts a superior, multidisciplinary and stronger performance, in order to offer the best service. Hot Air Balloon ride is the perfect solution to make impressive advertising in a new and powerful way because of the original, extraordinary and unique communication power of hot air balloons.
Always more Companies choose advertising balloons ride for impressive Adv campaigns
Thanks to Air Balloons' dimensions, curious shapes, captivating colors, and the power of attracting everybody's attention, it's possible to say that advertising balloons ride is an unbelievable communication mass medium, so that's why our international events company suggests advertising balloons ride as a very strong medium for unconventional Adv campaigns. This is shown by the high number of advertising balloons ride campaigns, realized in collaboration with multinational corporations well know all over the world (an example among all is Remax that built its brand identity on a Hot Air Balloon image).
Advertising balloons ride: try to believe how great the advertising power of this experience can be!
Choosing Advertising balloons ride you will use a powerful tool which is employing its communicative role on several sides and aspects. It's possible to create a strong direct communication every time that the Air Balloon is flying, showing itself because of its majestic and impressive dimensions, and capturing everybody's attention. Advertising balloons ride's effect is very strong because Hot Air Ballooning is stimulating fantasy as well, and it's placing its message on the emotional communication. And you won't believe your eyes on how much strong its persuasion can be when you will be in front of a "Special Shapes", the most beloved Hot Air Balloons for their unusual shapes and colors.
Advertising balloons ride during balloons festivals … extraordinary entertainment for outdoor events
The most astonishing effect of this new kind of promoting through the advertising balloons ride reaches its highest power during the organization of aerostatic events with Hot Air Balloons. These extraordinary events are "cross-over" situations between entertainment, contact with audience and exposition for companies, showing themselves through branded Hot Air Balloons. During Hot Air Balloons events and balloons festivals it's possible to try bounded flights on branded Balloons, in order to gift to the audience on board the emotion of this unique experience, linking it to your brand. With an advertising balloons ride the audience is now "touching and feeling" your business brand, and while your company is attracting audience anymore. This extraordinary and magnificent Hot Air Balloons literally turn into fantasy messengers and will take your brand to a higher, more visible and attractive level.
At your beck an international event company leader in advertising balloons rides organization
Prestige Events will support you in all phases of advertising balloons rides organization for adv flights in Italy and all over the world and in adv campaigns with advertising balloons rides during hot air balloon Festivals and events. We can guide you through the magic world of ballooning let you see how strong is the power of entertainment with hot air balloons and how beloved this way to communicate can be by your costumers Try a Ballooning ride experience to find out the magic and strength of this new advertising opportunity… Prestige Events Staff ensure you won't be able to do without it anymore