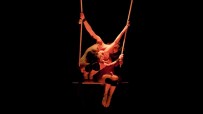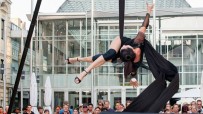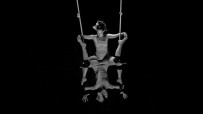 Aerial Silk Show
Astonishing and breathtaking circus evolutions realized in aerial suspension that will amaze the public. The Aerial Silk Show is perfect for any events
Video
Aerial Silk Show
Circus performers of acrobatics aerial dances
Attending an aerial silk show means walking into the fabulous Circus show magic, where the impossible becomes real and concrete in front of an astonished audience. Unbelievable circus acrobats will execute amazing aerial silk dance shows that will make their bodies look weightless and limitless. These amazing aerial silk shows create a timeless and gravityless atmosphere. During Aerial Circus Shows, the dynamic evolutions of the circus athletes will entertain the public and shock them with their incredible skills. The emotional music background, combined with the typical aerial silk show's fascination, will take the audience into an immersive experience, which will captivate all of the five senses and stimulate the amazement of old and young audiences. Aerial silk show finds their roots in the world of the classic circus shows, where the acrobats started performing this kind of athletic and aerial circus show. Performances realized during aerial silk show entertainment offer a unique and unforgettable emotion.
Aerial silk shows and calisthenics performances on trapeze
The aerial silk show also offers aerial dances made by trapeze acrobatic performances, with a special seesaw used as a trampoline in the ascending phase of its oscillations. But not only ... in the wide range of aerial circus entertainments and silk shows you'll find also unbelievable calisthenics performances realized by group of circus acrobats who will perform astonishing and spectacular actions and balance shows with their amazing athletic skills.
Aerial silk show ... an evolving entertainment to offer always new acrobatic circus shows
New acrobatic circus techniques take place on the stage with the support of straight or curved balancing structures or with long tissue drapes. One of the most beloved entertainment into the field of Aerial Circus Show is the Aerial Silk Show, an amazing aerial dance entertainment realized by circus acrobats climbing long tissue drapes and performing spectacular contortionism acrobatics. Circus and acrobatic disciplines are always evolving to create new aerial silk performances and circus shows able to leave breathless all ages audience.
Aerial Silk show, refined entertainment for convention and events
This Aerial Silk Show is extremely breath taking for the audience, thanks to the incredible athletic training of its circus performers, acting one-by-one or in teams. Aerial Silk Show is a very refined and cherished entertainment for events organization, street art festivals, public performances, open-air events such as gala dinners, night events or twining parties thanks to the emotional power that this field of circus show can offer to the public.
Aerial Silk show, a no barrier performance for every events entertainment
Aerial Silk Show is perfect for every kind of public, for all ages and all origins, thanks to its universal language, the circus show's one. This last feature of Aerial Silk Circus Show makes it the perfect show for Malls, corporate events and to entertain even the most miscellaneous situation or audience, perfect for families and kids as well. Bring the Circus Show's magic to your event and astonish your audience with these amazing and incredible aerial silk 's dance circus performers.