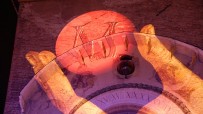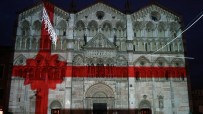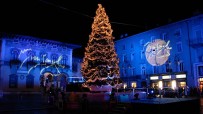 3D Mapping show
The most enchanting and majestic mapping and projection shows on buildings. Lights, colors and sounds to excite and leave audiences of all ages breathless
Video
3D Mapping show
Big projections shows on buildings for great emotions
3D Mapping Shows on buildings and monuments represents an innovative artistic formula to enhance city squares, streets, city centers and monuments. Projection shows on building consist of the emotional use of light beams projected on big surfaces like buildings ones. The use of this unique and innovative Mapping technique hasn't any limit: anything can be reproduced. Static or dynamic images accompained by music to realize unforgettable entertainments, colored lights to bring out the architecture and incredible 3d shows that seem to give life to inert buildings and monuments ...you are in the unbelievable world of projection on buildings!
3D mapping and projections on monuments: buildings became an unforgettable show
The organization of events with projection shows on buildings, allows the creation of static or dynamic projections shows, innovative architectural mapping or interactive 3D projections. The audience will be projected into magic and extraordinary worlds with a real emotion's explosion that makes always unforgettable these kind of entertainment.
3d mapping with advanced technology and sophisticated electronic systems for tailored projection shows
In order to create an amazing 3d Mapping and involving projection experiences, our international events company guarantees the employment of high-definition and powerful projectors, which allows the creation of big and magnificent 3D Mapping Shows on buildings. Our 3D Mapping performances can be personalized and reach any kind of dimension and distance. We ensure the realization of incredible and excellent Projections on buildings thanks to the employment of modern and sophisticated cinematographic techniques.
3D Mapping and projections on buildings with street theatre entertainment's and fireworks contaminations
Realizing 3D Mapping and projection shows on buildings can also involve other show entertainments such as fireworks displays, street theatre performances, aerial circus entertainment and musical backgrounds. The final effect is always the vision of unique and unrepeatable shows that leave the audience breathless with great emotion.
Immersive projections: the last frontier of involving audience with projections' entertainment
With the latest immersive projection systems' opportunity, alla ages audience is brought into different dimensions where it can walk through time travels or artistic itineraries. Immersive projection experience is a great tool to create enetrtainments able to develop atmospheres and worlds ever seen ... and all is so real you can believe it's fiction
Why choose 3D mapping and projections shows on buildings?
Our projection entertainment is born in Italy, the cradle of artistic and cultural heritage that our experts and artists will bring to your events in order to take the Italian essence and quality. The emotional impact on the audience will enhance your inauguration events, conventions, celebrations, business or town anniversaries, private or public events that will leave their mark thanks to their uniqueness and originality. An other awesome feature of the 3D Mapping and projection shows on buildings is the combination of majestic and impressive soundtracks and of absorbing and exciting graphic designs, a magic and charming atmosphere for big shows and events. A Building Projection becomes like a dress that will decorate and give majesty with its colours, lights, culture and show. Projection Mapping Shows are a great entertainment solution for twinning events, institutional occurrences, exhibition inaugurations, cultural events, and are a great alternative for Christmas private and public decoration as well. Choosing our Building Projection Show is synonymous of choosing the Italian artistic heritage, creation and originality for your event!