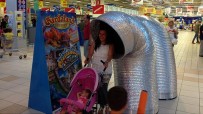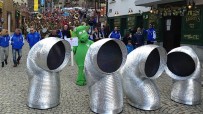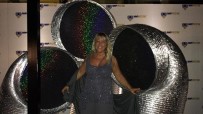 Who are they? They're the Slinky Family
A strange family of silver mascottes for unique fun street entertainment. A perfect interactive walkabout act the most original ever for unforgettable events
Video
Slinky Family the original walking act
The most original walking act of the moment
Who are they? They are the Slinky Family!!! You are seeing the protagonists of the most original and engaging walking act ever seen.
They are the first walking act made by … maybe aliens …. or human… The only thing we can say to you is they're one the most involving Mascottes' show of the moment.
Strange silver shapes will go on the stage as a curious animation show for public or corporate events, as engaging entertainment for fairs, as extraordinary walking act for city centers and buskers festivals, as an incredible show parade for Malls. They quietly walk along streets looking around between shop windows and bar tables, during an unusually animated afternoon while you will fall in love for this unusual walking act with street artists.
A walking act that can reach all events all over the world!
The extraordinary street artists performing the Slinky Family Show can reach any country to rich all kind of event, bringing this incredible Italian walking act all over the World. The Slinky Family is the perfect animation's show for both a young and adult public, which becomes protagonist of an unprecedented traveling entertainment. Young and adults, mothers and grandfathers will be involved in engaging, cheerful and funny sketches. Its irreverent and funny nature makes it the perfect entertainment for events an ceremonies, corporate events like meetings and conventions, for international buskers festival, and for every recurrence and event organization. The Slinky Family walking act is the most requested and appreciated show ever also because this traveling show with street artists can be performed both in indoor or outdoor spaces, and is an unequaled animation events organization with shows and entertainment in shopping malls, business, and institutional events.
If you also find this walking act the right solution for your event, call our Event Management Company to know more about the Slinky Family availability. Our Events' Planners are at your complete disposal to give you all the support you need about the organization of a unique and unbelievable event!
The most interesting walking act for international corporate events and ad and marketing campaigns
Incredible engaging and captivating abilities of the Slinky Family's walking act, funny sketches, the versatility of a traveling show, the possibility to customize a unique animation's show... these are just some of the incredible features of the Slinky Family's walking act, one of the incredible street theatre show parade produced by Prestige Events Italy Management Company. These are the same incredible features that make the Slinky Family's walking act a perfect solution for extraordinary communicative marketing events, suitable for efficient marketing campaigns.
The Slinky Family's walking act in an entertainment show with the total certainty of the public involvement, so it's a very interesting animation's solution instead of the usual promotion activities: during the Slinky Family's walking act the public itself is approaching to the street artists.... That's the reason why our events managers suggest this unusual walking act as the best solution for the organization of unconventional marketing events too.
If you are looking for unconventional promoters for your next adv campaign or for your business event or marketing one, contact our Staff of events planners experts to be amazed by the great communicative power of animated tubes' walking act as an unforgettable promoting show
The Slinky Family: some technical information about this walking act
The organization of an event with the Slinky Family: this walking act animation show will amaze the public of young and old with 4/5 walking acts of 25/30 minutes each one. During the various performances, the Slinky Family's this walking act street artists will realize hilarious sketches and funny gags with the audience, captivating their attention and curiosity, and using it in order to conduct them in an unusual world rich of cheerfulness, amusement and funny laughs. We highly recommend the Slinky Family's walking act for literally any kind of event it will be a sure success .... see to believe!