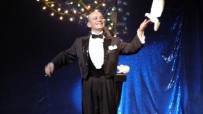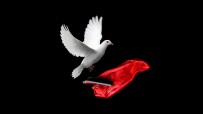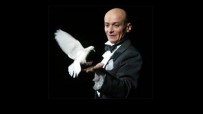 The great illusionist and his magic doves
A magnificent magic show will astonish every audience with incredible tricks...
Video
The great illusionist and his magic doves
"Magic Show" symbolizes the big rage of entertainments performed on top of a stage, in which masterful magicians always astonish their public, with the organization of amazing magic performances, which go beyond nature's laws and logics. It's thanks to this natural tendency of astounding and marvelling everybody, that magic show is certainly the most beloved exhibition of young and adult audiences. Illusionism shows have ancient and prestigious roots, and as time went by, its disciplines and performances changed and reached incredible excellence levels. One of the most famous and well-known examples of this continuous evolution and research, is symbolized by the illusionism and eschatology shows of the legendary magician Houdinì, and by the most famous magicians of the last century, who could realize real media events around the performance of stunning magic tricks. Another example of the incredible attracting power of magic shows is that of David Copperfield's exhibitions, who has been able to make to disappear an entire airplane in front of the entire world. Thanks to the importance and attracting power of magicians and magic shows, the realization of contests has become really common. During this Magician contests, incredible artists will challenge each other performing the most extreme, original and impressive magic tricks. Magic Doves Show won the Italian Classical Magic Championship, and performed on the most famous stages of the world. This Magic show has a persistent rhythm, with the organization of many tricks, which become more and more incredible as the show goes on. Magician's elegance is perfectly matched to the main protagonists of the show: the white magical doves. Pure white doves will appear and disappear in the most incredible and unthinkable ways. From the elegant magician's hands will take life astonishing magic tricks, creating an astounding and extraordinary atmosphere. This incredible magic, matched to the magnificent atmosphere of the show, will accompany the surprising magic succession, which culminates with the breath-taking disappearance of all of the white doves, in front of the speechless audience. Magic Doves show can both be an entertainment for a young and adult public. The great emotional power and possibility of being enjoyable by everybody without any kind of linguistic or cultural barrier of this magician show, made it famous through the whole world, and it's perfect for the organization of events such as festivals, white nights, magic contests, shopping malls, gala dinners, conventions, conferences, anniversaries, luxury weddings, private events and city square parties.