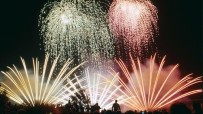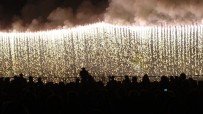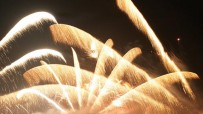 Firework for wedding in Italy
During the most important moment for You Spouses, our Staff will guide you in the creation of a tailor made Firework Show...
Video
Firework for wedding in Italy
Organizing a perfect wedding celebration is one of the most important events during Spouses' life. The support of professional event organizers, show agencies and of a wedding planner is extremely important in order to create an exclusive, unique and unforgettable Wedding that the whole of the audience will never forget. Our Show Agency and Management can provide this kind of uniqueness, guaranteeing the highest Italian style to the event. Choosing an amazing Firework Show for the dream Wedding Galà is becoming one of the most important decisions for the realization of the perfect Wedding. The "Prestige Event" Show Agency and Management is at your beck and call for Espouses, companies, catering, wedding planners, wedding professionals and Italian Style in order to support, suggest, recommend and create the perfect and unique firework show that you wish for your wedding. Asking support to our Show Agency and Management is synonymous of taking the Italian exclusivity to your Wedding. Since forever, our Agency guarantees the realization of tailor made Firework Shows for weddings that will ensure the "wow effect" on the audience. The professional and creative Staff of our Show Agency and Management will design, create and coordinate the development of the Firework Shows under every aspect. The Firework Shows will be personalized in every detail and adapted to the kind of event: from the pyrotechnic show for wedding celebrations,to musical firework shows and ceremonies, private events, luxury weddings or gala dinners. Another great and incredible show offered by our Show Agency and Management is the creation of Firework Shows on the walls of Wedding Villas or buildings, which will be blown up to the rhythm of music. Our Firework Shows can be proud of its Italian uniqueness and quality thanks to the masterful dosage of colours, symmetries, heights, summons, rhythms, tailor made soundtracks and to the innovative combination of effects. The Firework Show is a real dress made of lights and colours, created only for You Spouses. Enhance the magic of your Wedding with luminescent contrails cutting the sky, or with refined floral pyrotechnic compositions adorning the exciting wedding cake cut moment. "Prestige Event" Agency is offering those essential and polished elements that you need to create the magic atmosphere that every Wedding needs. Entrust the management of the best day of your life to real professionals and enjoy the pleasure of a cherished and refined show especially designed with Italian quality for your needs and wishes. "Prestige Events", Show Agency and Management since 1990 is at Spouses and professionals beck and call in order to organize the perfect and unforgettable Wedding and to bring the Made in Italy certainty and uniqueness to your event.