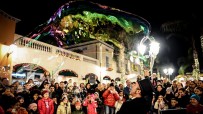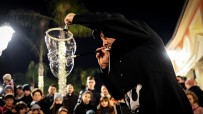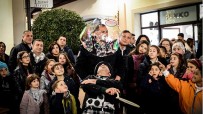 The big light bubbles show
The big light bubbles show is a very refined entertainment that fascinates all-ages audience
Video
Bubble Show
The big light bubbles show
The big light bubble show is a magical and incredible entertainment that will create an incredible and fantastic atmosphere. Thanks to their shape, lightness, fragility, and maybe the impression of containing a little overturned world, the bubble show is something that brings everybody back to youth, with unchanged amazement through the time.
Bubble show, entertainment for all events and all ages audiece
You can be sure that a soap bubble show, even if known as children's entertainment, it's always able to fascinate and win adult's love, with no linguistic, cultural, or original barrier. The soap bubble show offered by Prestige Events entertainment company is not only a bubble show where it's possible to observe these extraordinary iridescent spheres moving through the air, this soap bubble show involves the organization of a fabulous and fantastic situation where everybody is immersing in a magnificent dimension, made of magic tricks, tales, colours and sound, joined by the masterful exhibition of street entertainers. The soap bubble show can also be seen as the smiles and astonishment show as well: it's a very successful and beloved entertainment performance. These street artists, professionals of the soap bubble show, will enchant the public creating and shaping thousands and thousands of soap bubbles in a unique and inimitable way and creating an incredible show composed by the innovative combination of lights, music, and magic.
The big light bubble show is ideal for any type of event
During a soap bubble show, real soap bubbles' waterfall will alternate to other incredible smoke-filled bubbles, and to the extraordinary magic of the burning bubble, that wins the youngest' s amazement and astonishment. Soap bubble show is an animating and entertaining effort thought for a public made of children and families, and it's perfect to roganize and entertain events for malls, city centres, city squares' parties, and public events thanks to its natural feature of attracting the audience with a joyful and cheerful atmosphere.
The big light bubble show will captivate the whole audience
Soap bubble show is an interactive entertainment as well: the audience of the show will become part of it thanks to the captivating and enchanting skills of our street entertainers, that will literally let the kids get inside of giant soap bubbles and make them become a real part of the soap bubble show. Enchant the public of your event with this magical soap bubble show and surprise it with and unique, original and special entertainment.